Paintless Dent Repair
History
Edited November 20, 2019
Paintless dent repair history is actually not that much to read about but it can be interesting!
In the beginning, in the 1940's, (as the story goes) small dents were incurred during the manufacturing process at BMW and Mercedes in Europe. These dents were repaired by "dingmen" as they were called.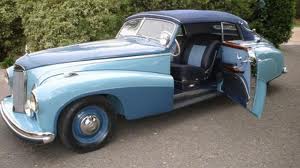 These pioneers of paintless dent removal developed special tools and techniques in order to repair the smaller dents. They would reach areas of the vehicle with these specially designed tools to "push" or "massage" the dent back out from inside the panel.
The metal, being much harder, and paint cracking created problems for these "dingmen" and the art of paintless dent repair was almost lost. With the improvement of the auto manufacturing process and lack of benefits of P.D.R., the automobile industry did not pursue this method of repair aggressively.
As the automotive industry moved to thinner metal and more flexible metals in the late 70's and early 80's paintless dent repair was once again introduced. The quality of paint was also improved as it tends to have a more flexible composition than it once did. With the introduction of Clearcoat paints the paint is now less likely to crack due to impacts making P.D.R. an ideal method of repair. 
Auto dealerships, realizing the benefits and cost savings of paintless dent removal, were very quick to start using this type of repair to increase used car sales. As the tools and techniques grew, larger dents were repaired. 
Hail Damage Paintless Dent Repair
Hail damaged vehicles began to be repaired and soon there were what is called "hail chasers". These teams of hail repair technicians are mobile to all areas that have been affected by major hail storms. Hail chasers save insurance companies hundreds and even thousands of dollars per car and the results are superior to conventional bodywork as no fillers are used over the whole car. At times there may be some hail damage that may not be repairable due to access or severity but then only a few dents may need to be filled and painted rather than hundreds. 
Today the general public still is not aware of paintless dent repair history or that this very special technique of removing dents even exists. At Vancouver Paintless Dent Repair & Removal we are glad to share our knowledge of this craft!
Thank you for visiting our site page to learn more about paintless dent repair history! 
Contact us at 778-861-0570


and let us take care of those annoying dents!

• Photo Credits •
1948 Mercedes: carters.com
2000 Honda CRV: consumerguideauto.howstuffworks.com
Hail Damage: concoursautosalon.com
Thank you for your photo contribution to our page!